"Fashion for the Meek, Misfits & Mysterious…"
Ask me about a woman on a mission and I will tell you about the FEARLESS and FABULOUS at age 40, Ms. Keisha Kitson, CEO/Owner of Kami Stylez Jamaica Boutique located on the beautiful island of Jamaica. 
Keep reading to find out why this Jamaican BOMBSHELL made our next "PINK Diamond in the Rough" feature cover blog…
Launching just before Christmas 2017, Keisha followed her dreams of  opening up her boutique on December 23 and gave herself the gift that many women dream of acquiring…the gift of entrepreneurship.
"My vision is to leave a legacy for my 3 children that is rooted in my homeland, and to also motivate the younger generation that is coming up and create a pave way for job opportunities,"she stated.
With passion and determination Keisha has built her boutique with her own unique flare and creative style and over the years has found ways to surpass the fears and procrastination that has tried to hinder her from launching her dream.
From online pop up shops, to booth presentations and fashion shows, Kami Stylez Jamaica Boutique is leaving a fiery trail blaze behind for other aspiring female entrepreneurs to follow.
When you have a passion for style, unique fashion, and individuality you have all the ingredients you need to create an iconic business and brand.
As a single mother of 3 children, Keisha is no stranger to what it means to sacrifice time and resources in order to pull things together. "Everything I do is for my children first," she told me. Which naturally is a significant and common motivating source for many women in today's society that want to make sure their children have something they can witness their mother doing with limitless possibilities.
When asked what key strengths she has that have been the catalysts for her success thus far Keisha declares that, "Investing in myself and maximizing my potential while being consistent through it all is key."
Perfectly stated! It's no wonder that Kami Stylez Jamaica Boutique is still going strong!
Sharing Pink Promotions Blog is about sharing  YOUR passion with the world so I was definitely excited about doing a piece on this amazing woman and having the opportunity to highlight her "business baby."
Women are booming in business launches right now and running a boutique is all about the fashion, the originality, the quality and the style.  When looking for a specialized boutique to get your pieces from you can always tell a lot by the style and presence of the owner.  Kami Stylez Jamaica Boutique is a direct reflection of what you will encounter when you see Keisha…fearless fashion and a colorful spirit.
"I developed my tagline… fashion for the meek, misfits and mysterious due to my own personal style and personality."
So where does one with such a vibrant passion for fashion get her inspiration?
"My inspiration comes from anyone  who is positive, and successful…someone like Oprah!"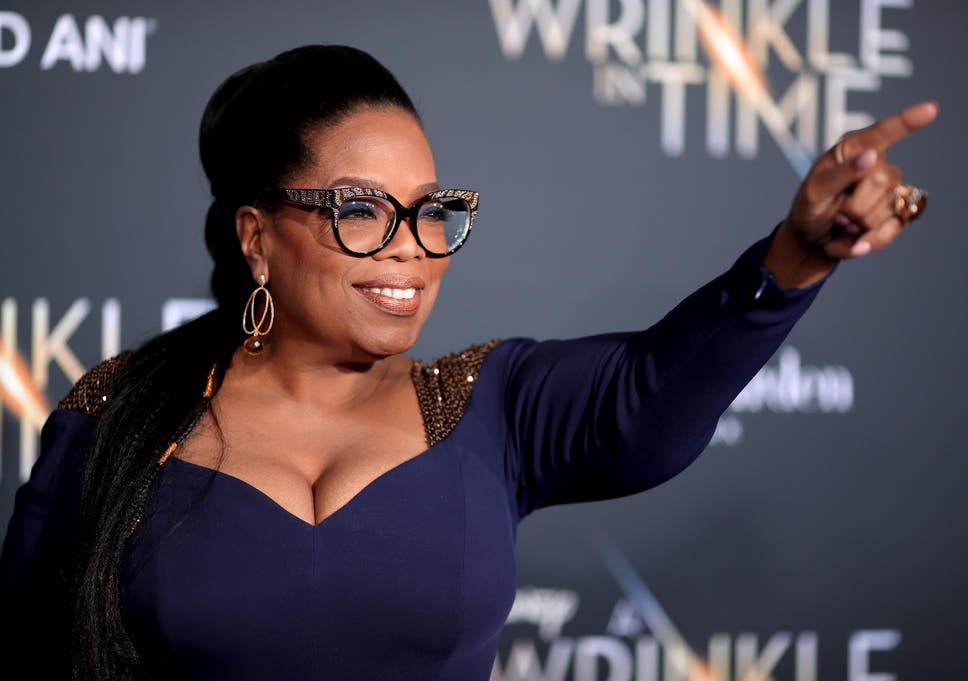 And there you have it! Someone like Oprah. Oprah Winfrey has an amazingly accomplished and WIDE range of business ventures and a reported 2.7 billion dollar net worth in 2019. So of course it's no surprise that she made the list of someone that inspires this bold boutique owner.
With a growing population and a recent reported over 2.9 million people in Jamaica, the potential for growth and expansion doesn't seem too far fetched!
"My plans are to generate multiple business across the world'" stated Keisha. " But my focus is on Jamaica right now." Which is where her brick and mortar  is currently located.
Her Happiness Defined…..
When asked the simple question, "What makes you happy?"
Keisha stated three things that all require some level of giving of herself.
Completing a complicated task, church and paying it forward, and most importantly… her children.  All things that give you an idea of the type of woman she is and what her walk and purpose on this Earth have brought out of her.
#THEKAMIEFFECT…what it means.
Shopping with this boutique you will be able to visualize and feel the impact that fashion creativity and boldness has had on the brand and you will experience it in every piece that you acquire from the selection.
You want to find a certain exclusivity and fierceness in your go-to shopping resources and  through Kami Stylez Jamaica Boutique you get just that along with the vibe of an owner that is rooted in determination to set herself and her business apart from the rest.
This slideshow requires JavaScript.
When Women Connect…
When I look for and connect with prospective clients to feature on the blog I pay attention to their energy.  Social media is behind the connection to Keisha and the first thing I noticed about her aside from her own unique style in fashion  was her outward ability to uplift and support ME as a brand.  What started as two women following each other turned into her coming on board as a blog feature client and promoting her and her boutique is an absolute pleasure because her spirit is genuine and her dedication to her business is evident.
Supporting and promoting a business like this is the definition of what Sharing Pink Promos Blog is all about. Connecting with women that have passions and dreams to share with the world and using my platform to help in sharing these passions is the ultimate goal. Looking for that "pink diamond in the rough" is the mission and all of my clients will represent beauty-inward and outwardly, strength, femininity, power in presence, and STRONG will…and THAT is what a PINK diamond in the rough is all about.  That unique and highly valuable jewel. Bright and beautiful. Special. Solid.
So check out Kami Stylez  Jamaica Boutique and connect with the face of the brand AND owner for your boutique shopping needs!
For direct contact with Kami Stylez Jamaica Boutique you can find the social media handles at:
@kami_stylez_jamaica_boutique on Instagram & KamiStylezJamaica on Facebook
41 Waltham Park Rd, Kingston, Jamaica
The boutique itself is open 6 Days a Week: Mon.-Sat-9:30 AM-7:30 PM,
This slideshow requires JavaScript.
Written by Head Blogger/Editor
La'Ray Renee
"Share your passion with the world."
Are you interested in having Sharing PINK Promos Blog share your business or brand with the world?
Email us at sharingpinkpromos@gmail.com with the subject line "BLOG FEATURE INFO "to have a content creation consultation and discuss pricing and the vision of your feature.